Fall Color Report - August 22, 2020: Long-Term Forecast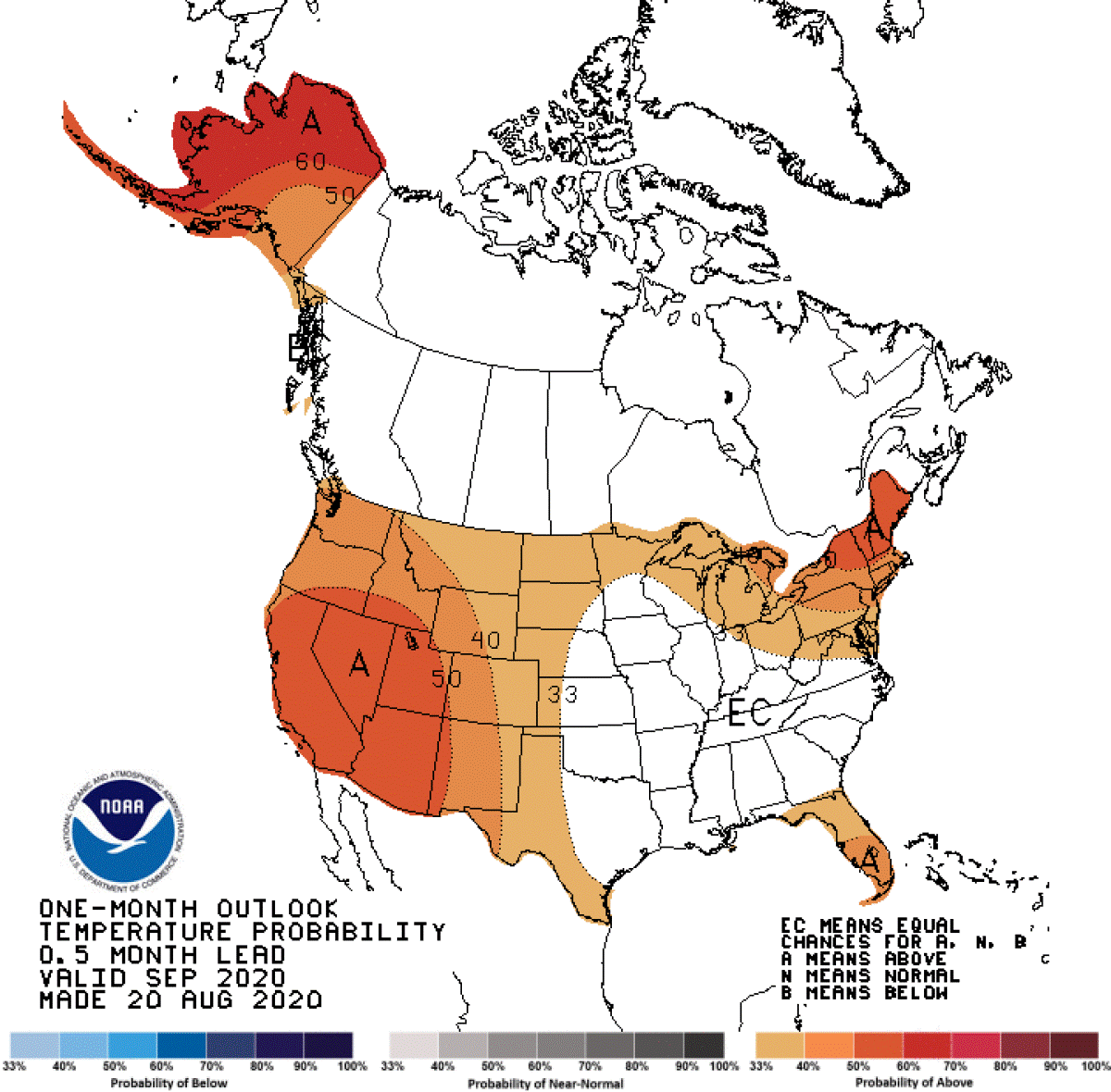 I always say that the weather during September is critical for determining the quality and timing of fall leaf colors here in the mountains of North Carolina.
The long-term 30 day forecast from NOAA is equivocal - about an equal chance of being slightly above or slightly below normal. Not a great prediction, but if it turns out close to this, i.e., near normal, then we may return to a normally timed fall leaf color peak, which for the Boone-Blowing Rock area would be mid-October (12-18th).
We'll just have to wait and see!