About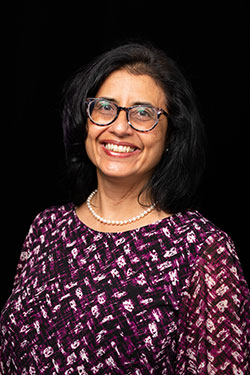 Welcome to the Department of Biology at Appalachian State University. Our programs span the breadth of biology and provide engaging classroom, laboratory, and field opportunities for undergraduate majors and minors, general education students, and Masters students. I invite you to explore our website to learn more about our intertwined educational and research missions that prepare students for fulfilling careers, including those in research, K-12 and post-secondary education, business, government, conservation, and in medical, dental and veterinary fields.
The overarching mission of our department is to provide educational experiences that empower our students to understand and adapt to the rapidly changing world we live in. Among the many challenges facing humanity, such as global climate change, sustainability, emerging infectious diseases, and extending the human healthspan, biology is a common denominator. Our faculty and staff are dedicated to using their diverse expertise to provide learning opportunities across a broad range of biological interests. Our goal is to inspire and equip our students to develop solutions for the most pressing state, national and global problems, and to function as public thought leaders in their communities.
Biology, by its very nature, is a discipline in which experiential learning is vital to student preparedness. Hands-on experiences in the laboratory and in the field are crucial for properly preparing students for rewarding careers as educators and scientists. Therefore, our faculty and staff employ experiential educational practices that often incorporate active faculty research to maximize opportunities for hands-on training of students. Our graduate and undergraduate students collaborate with faculty to develop projects that can lead to presentations at regional and national scientific conferences and publications in scientific journals. I encourage you to explore our website to find out more about student research and internship opportunities.
In the Department of Biology, we embrace the idea that diversity is inherently critical to generating novel hypotheses and making new discoveries that increase our understanding of the world. The full participation of all individuals, including those from traditionally underrepresented racial and ethnic minority communities, as well as those who have been discriminated against or stigmatized based on other visible or nonvisible differences, is required for the success of the scientific enterprise. Differing individual perspectives are a product of the differences in our individual lived experiences. Thus, each of us has a unique perspective on the challenges facing humanity, the impact of those challenges on our lives and the possible solution space to address the challenges.
I invite all prospective undergraduate and graduate students to reach out to faculty or visit the department to learn more about our outstanding educational and research programs, state-of-the-art technological capabilities, and unparalleled natural areas that make the App State Biology experience unique and exciting.
Ava J. Udvadia, PhD.
Professor and Chair
Department of Biology
udvadiaaj@appstate.edu