When did you graduate? Who was your supervisor when you were here?
I graduated in 1998. Dr. Gary Walker was my major advisor.
What do you currently do?
I have been working as a Conservation Biologist with the North American Land Trust since 2004
Why did you pick App State for graduate work?
I was quite familiar with the biology program at ASU having completed my undergraduate degree in biology in 1992. In addition to the incredible learning experience I received the department always felt like one big family to me which further encourages ones desire to learn. ASU is located in the high peaks of the southern Appalachian Mountains and rock climbing is a popular activity in the region. I was an avid rock climber at the time and Dr. Gary Walker informed me that funding was available through the USDA Forest Service to conduct floristic surveys on the expansive cliff system supported in the Linville Gorge Wilderness located in Burke County, NC; not far from ASU.
Did getting your MS degree help you with your current career? How?
There is no doubt that receiving my MS degree helped me with my current career choice and position. Little did I know but my graduate research was leading me toward a path of conservation biology. One focus of my research was to compare and contrast, statistically, differences or similarities in unclimbed cliff faces versus climbed cliff faces. As a result the Forest Service began using the data we generated to begin drafting long term conservation management plans for the fragile cliff systems found in Linville Gorge and many cliff systems around the world. I must add that for me getting a graduate degree was an intimate learning experience. Ever since I was a young boy I dreamed of being a forest ranger or field biologist and to be given the opportunity to remove the many externalities of other academic disciplines and completely immerse my mind in biological sciences was at once rewarding and life changing. It was truly priceless.
Do you have any advise/tips to give to current graduate students for
Their time here...
Take full advantage of the amazing resources (your mentors and peers) at your fingertips. The college experience is different than anything you will ever experience if you chose to leave academia. Likely upon completion of your degree you will know more about your area of research at that moment than any other time in your life unless you chose to further your degree. The college experience encourages you to challenge your thoughts, your peer's thoughts, and your mentor's thoughts. Without this science would not advance. Enjoy and take advantage of such mental exercise as it is not as pervasive outside of the academic realm.
Career choices...
It is of my belief that if you get to the point in biology considering a graduate degree you REALLY love biology and/or the sciences. That said to complete such a degree commands a high level of discipline and this likely would not be accomplished without a passionate view of your studies. This same view and passion should extend to your career choice. Simply, do what you love, I promise at the end of the day the reward is so sweet. To wake each day and look forward to going to work is a rare experience in the work place. But some sacrifice and hard work will get you there; it is worth the frustration that inevitably accompanies the search for that "perfect" career.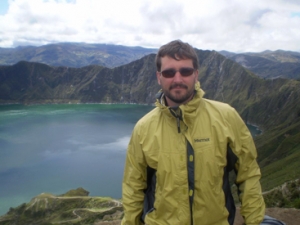 Tags: