What do you currently do?
I am the Conservation Director for Southern Appalachia with American Rivers. American Rivers is a national river advocacy organization headquartered in D.C. with field offices across the country like mine in Asheville, NC. American Rivers mission is to protect wild rivers, restore damaged rivers and conserve clean water for people and nature. I lead our efforts to restore streams and protect riverside lands across the Southern Appalachians with tools like dam removal and Blue Trails. I also lead our river restoration work across North Carolina, South Carolina and Tennessee to advance the momentum and capacity for projects like dam removal through efforts to train project managers, advance policy and effective regulations, leverage funding, coordinate partners, cultivate leaders, among other programmatic strategies.
Why did you pick App State for graduate work?
Getting my master's at App State was more serendipity than choice. I finished my undergraduate work at Appalachian in 2007 and while I was working in the biology department as a researcher and seeking my next step in my career, I met Dr. Gangloff who had recently moved to Boone following his wife, Dr. Siefferman's hiring in the department. We got to know each other and his research program studying the impacts of small dams on freshwater mussels was really intriguing to me, so I started working with him on aquatic surveys in Alabama which developed into a master's project.
Did getting your MS degree help with your current career? How?
My master's degree has been absolutely critical in the support of my professional path. I would not have my current position without this degree, and I would not have gained the experiences from the other diverse positions along my professional path like working to research salmon in Alaska, monitor rare plants on the Blue Ridge Parkway, protect habitat for endangered song birds, and improve water quality in the French Broad River. A master's degree is a key that unlocks opportunities.
Do you have any advice/tips to give to current graduate students for:
a: Their time here?
Get to know as many of the amazing, passionate scientists in the department as possible. Opportunities start with relationships whether it's a job down the road, or a teaching assistantship next semester.
b: Career choices?
Early in your career don't be afraid to jump around to different positions, and network, network, network. (It really is all about who you know, and good supervisors won't begrudge you moving on to better your professional path.) I had 5 jobs in less than 2 years out of graduate school and while it was a wild ride, it gave me so much experience to draw from to advance my career. Even the positions that didn't seem completely in line with what I ultimately wanted to do provided some of the most valuable experiences that I draw on today. Also, negotiate your salary! I'm always surprised by how many people don't negotiate their job offers. Know your worth and ask for it!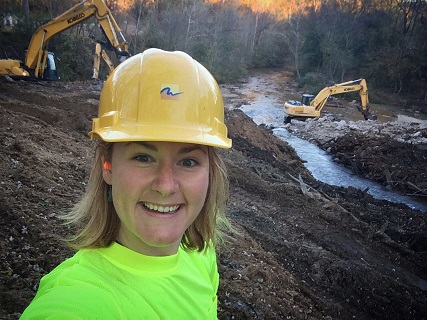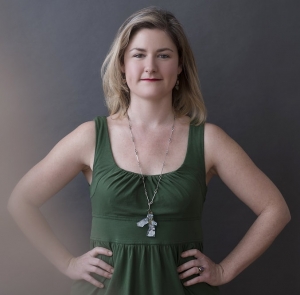 Tags: