Education:
Ph.D., Bowling Green State University
My most recent work concerns the epidemiology of canine heartworm, Dirofilaria immitis, in northwestern North Carolina. While canine heartworm continues to be a significant veterinary problem in most of the United States, the prevalence of infection with D. immitis in the mountain counties of Watauga and Ashe is significantly lower than the prevalence in adjacent Piedmont counties which lie at a lower elevation. What is the source of infections in Watauga County? Is the primary route of introduction of canine heartworm into Watauga County from the surrounding areas or is it from the dogs of summer residents who come from areas with a high rate of heartworm infection? What are the potential mosquito vectors in Watauga County and do they differ from those in surrounding areas? Is the prevalence of heartworm in Watauga County changing over time? Investigations into those questions involve use of a variety of techniques from relatively simple epidemiological surveys to PCR and DNA sequencing.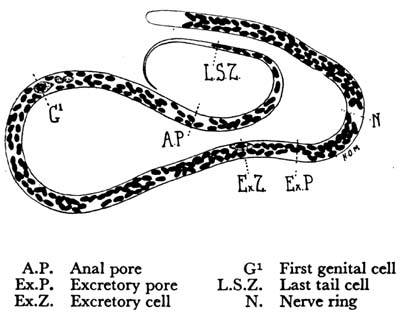 Dirofilaria immitis microfilaria. (From Soulsby, E.J.L. 1969).
Selected Publications:
Butts, J.A., and Rabalais, R.C. (1974) Successful jird-to-jird transfer of juvenile Brugia pahangi. Journal of Parasitology 60: 436.
Butts, J.A. (1979) Survey for Dirofilaria immitis in Mecklenburg County, North Carolina. Journal of the American Veterinary Medical Association 174: 1088-1089.
Atkins, S.S., Brinko, K.T., Butts, J.A., Claxton, C.S., and Hubbard, G.T. (2000) Toward greater connectedness: assessing faculty quality of life. In: To Improve the Academy. Anker Publishing Co., 19:323-345.
Pannkuk, E.L., Siefferman, L.M., and Butts J.A. 2010. Colour phases of the eastern screech owl: a comparison of biomechanical variables of body contour feathers. Functional Ecology/British Ecological Society. In Press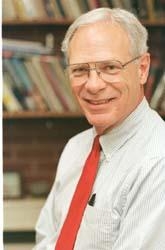 Title:

Professor Emeritus, Parasitology and Epidemiology
Department:

Department of Biology

Email address: Email me