For the February 2018 installment of our Featured Graduate Student series, we interviewed Jamison Slate who works with Drs. Mowa and Ahmed and Jordan Willett who works with Dr. Murrell.
Jamison Slate
1. How did you become interested in biology?
Originally, I started out as a chemistry major here at Appalachian, and I graduated with my BS in Chemistry in the spring of 2015. My concentration (Pre-professional and Paramedical studies) required me to take a combination of biology and chemistry classes, which initially felt overwhelming. However, I found that chemistry supplemented my understanding of biological concepts, while my biology classes taught me some practical applications for analytical and organic chemistry. Ultimately, I became more interested in biology while learning about medical innovations being developed in cell and molecular labs.
2. Why did you pick ASU for your graduate degree?
Initially, I was looking at careers and educational paths in both chemistry and biology. Yet, after contemplating both fields, I decided I would most likely find my niche as a cell and molecular biologist. Therefore, I started looking at graduate biology programs, and of course Appalachian State University was on my priority list. While there are a lot of prominent universities in North Carolina, I realized that Appalachian's graduate program in biology is a strong competitor at the master's level when compared to other regional programs. Appalachian State has a lot of active researchers, diverse graduate level classes, and three encompassing concentrations to focus your studies in. Additionally, there seems to be a healthy number of biology graduate students here at Appalachian; the department is filled with a diverse student body, yet it remains small enough that you get to work closely with your professors and research advisors. After talking to a few professors in the department, I found two advisors (Drs. Maryam Ahmed and Nathan Mowa) who were actively looking for a graduate student with a strong background in chemistry. Naturally, I felt like I had found the perfect fit for me in the program!
3. What is your thesis research focused on?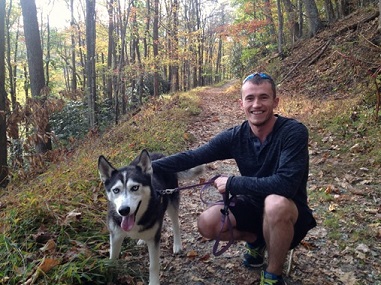 My project focuses on the medicinal plant, Moringa oleifera, which is widely cultivated as a natural product. This medicinal plant has a variety of reported therapeutic effects, but many of these claims remain unverified by the scientific community. Previous studies in our lab have shown potent anti-inflammatory and anticancer effects associated with M. oleifera whole ethanolic extracts. My project aims to characterize the biological activity of therapeutic subfractions generated using high performance liquid chromatography (HPLC) which separates the aforementioned whole extract. We hypothesized that our concentrated subfractions would exhibit anticancer effects by decreasing cancer cell viability and anti-inflammatory effects by attenuating inflammatory cytokine production. Ultimately, we believe that the bioactive compounds isolated in our subfractions could be used to develop alternative cancer treatments, and future studies will seek to identify these compounds using analytical chemistry techniques.
4. What are your plans after you finish your Master's degree here?
Through my graduate coursework, I have become fascinated with the human immune system and its implications in treating a wide variety of diseases. Therefore, I have applied to several PhD programs to pursue a research career in the field of immunobiology.
***********************************************************
Jordan Willett
1. How did you become interested in biology?
In high school, there was an environmental science course that allowed students to work in the field, collecting samples, and conduct experiments every week. It was this class that piqued my interest in biology.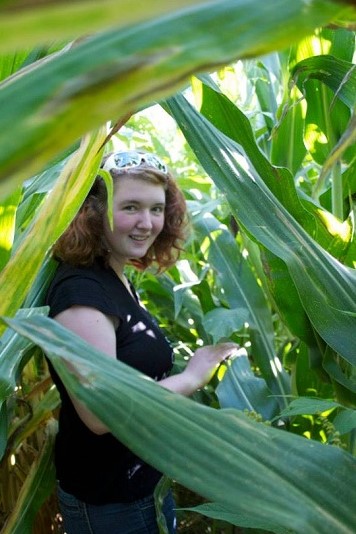 2. Why did you pick ASU for your graduate degree?

The day I toured ASU, I knew this was the perfect place for me. There was no other school in my mind that could compete with ASU. You are not a number or just a student to the university, you are a part of the university. The university doesn't treat you like a number and everyone in the Biology department do everything in their power to help you succeed.
3. What is your thesis research focused on?

My research focuses on two lovely little jug plants Asarum rosei and Hexastylis sorriei. I am comparing these two species morphologically and genetically to other Hexastylis species from previous studies in Dr. Murrell's lab.
4. What are your plans after you finish your Master's degree here?

I plan on becoming a biology teacher at a community college. I have always wanted to be a teach since I was in kindergarten. It is my dream to open the world of science to my students and encourage the pursuit of knowledge and new discoveries.