Chishimba Nathan Mowa, BVM, MVM, PhD
Education:
2001 Ph.D., Hokkaido University, Graduate School of Veterinary Medicine, Sapporo, Japan
1994 M.V.M., Glasgow University, Veterinary School, Glasgow, Scotland, UK
1989 B.V.M., University of Zambia, Lusaka, Zambia
Research Focus:
The Mowa Laboratory research focus is on understanding the role of the microvasculature in cervical remodeling and its impact on premature birth. We are also testing the feasibility of using natural products to modulate inflammation-induced premature birth.
Selected Publications:
CN Mowa 2016 Uterine cervical neurotransmission and cervical remodeling. Current Protein and Peptide Science Mar
J. Ray, T.J. Wolf and C.N. MowaMoringa oleifera and inflammation: A mini-review of its effects and mechanisms. Acta Hort. 2016.
Robert Lee Stanley, Takako Ohashi, Chishimba Nathan Mowa 2015 Postpartum Cervical Repair in Mice: A Morphological Characterization and Potential Role for Angiogenic Factors. Cell Tissue and Research 362: 253-263.
John Schwabe*, Siobhan M Donnelly, Subrina Jesmin, Phyllis Leppert and Chishimba Nathan Mowa 2014 Proteomics analysis of cervical remodeling during early and late pregnancy in mice. Journal of Steroids and Hormonal Sciences 5: 123.
Donnelley SM**, Nguyen BT*, Rhyne S**, Estes J**, Jesmin S, Mowa CN 2013 Vascular Endothelial Growth Factor Induces Growth of Uterine Cervix and Immune Cell Recruitment in Mice. Journal of Endocrinology 217 (1): 83-94.
CN Mowa, T Lee, S Jesmin, S Usip, H Fokkenson, R Papka 2008 Genome-wide scan of VEGF-regulated genes in uterine cervix of pregnant rats. Reproductive Biology and Endocrinology Dec 16; 6: 64.
CN Mowa, S Jesmin, I Sakuma, H Togashi, M Yoshioka, Y Hattori, S Usip, R Papka 2004 Characterization of vascular endothelial growth factor (VEGF) in the uterine cervix over pregnancy: effects of denervation and implications for cervical ripening. J Histochem Cytochem 52: 1665-74.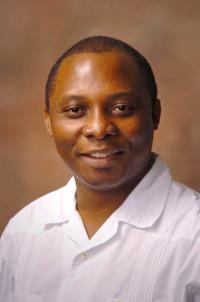 Title:

Professor, Physiology and Endocrinology
Department:

Department of Biology

Email address: Email me

Phone: (828) 262-2676

Fax: (828) 262-2127
Office address
Rankin Science North 219