Education:
Ph.D. University of Kentucky College of Medicine, Lexington, KY
M.S. Jackson State University, Jackson, MS
B.S. Rust College, Holly Spring, MS
Professional Experience:
Assistant Professor, Appalachian State University, Department of Biology
Postdoctoral Fellow, University of Texas Medical Branch, Division of Infectious Diseases
Graduate Researcher, University of Kentucky, Department of Microbiology, Immunology and Molecular Genetics
Teaching Specialties:
Immunology
Human Microbiology
Areas of Research Interest:
Immunoparasitology
Cellular and Molecular Immunology
Infectious Diseases
Flow Cytometry
Effects of malnutrition on infectious diseases
Childhood malaria
Research Statement:
Over 3.2 billion people are risk of malaria infection, and the disease kills about 0.5 million people a year. Over 70% of the deaths occur in children in developing countries. Vaccine work has entered a very hopeful stage, but very little is known about the factors determining immunity to this parasitic disease. More importantly, malaria incidence overlap with severe malnutrition in malaria endemic areas, but little is known on how malnutrition impacts the development of effective immunity. Work in my laboratory focuses on the immunology and pathology of malaria infection. Both CD4 T and B cells are important in malaria infection. Specifically, our primary goal is to understand how malnutrition alters the development of protective effector and memory immune cells in this infection.
Membership in Scientific Societies/Professional Organizations:
2007 – Present: American Association for the Advancement of Science (AAAS)
2007 – Present: American Association of Immunologists (AAI)
2012 – Present: American Society of Tropical Medicine and Hygiene
2016 – Present: North Carolina –American Association of Microbiology
Honors and Awards:
McLaughlin Travel Award May 2016
Keystone Symposia on Molecular and Cellular Biology Travel Award Jan 2016
FASEB Grant Writing and Responsible Contact of Research Workshop Award Sep 2015
T32 Training Grant (Grant number - 5T32AI007536-15) 2014-2015
Keystone Symposia on Molecular and Cellular Biology Travel Award April 2015
Gordon Research Conference Travel Award for "Turbo Talk" oral presentation March 2015
American Association of Immunologists oral presentation Travel Award May 2014
MARC/FASEB Travel Award for oral and poster presentation May 2014
McLaughlin Travel Award May 2013
Gordon Research Conference abstract presentation award Feb 2013
Carl Storm Underrepresented Minority (CSURM) Fellowship Award Feb 2013
Research Initiative for Scientific Enhancements Scholarship (RISE) 2004-2006
Journal Reviewer:
Journal of Immunology
Journal of Infectious Diseases
Selected Publications:
Opata, MM and Robin Stephens. Malaria-Specific CD4 T cells have intrinsic proliferative memory (Submitted)
Opata, MM, Norwood, KM, Ibitokou, SA, Carpio, VH, Carl, JC and Robin Stephens. Identification of two protective CD4 T cells subsets in malaria infection (Submitted).
Carpio, VH, Opata, MM, A, Montenez, M, Dent, Penaki, C, and Stephens, R. IFN-γ and IL-21 Double Producing T Cells Are Bcl6-Independent and Survive into the Memory Phase in Plasmodium chabaudi Infection. PLOSOne. 2015.
Opata, MM, Hollifield, M, Lund, F, Randall, T, Dunn, R, Garvy, BA and Feola, D. B lymphocytes are required during the early priming of CD4+ T cells for clearance of Pneumocystis infection in mice. J Immunol. 2015
Opata, MM, Carpio, VH, Ibitokou, SA, Dillon, BE, Obiero, JM and Stephens, R. Early Effector Cells Survive the Contraction Phase in Malaria Infection and Generate Both Central and Effector Memory T Cells. J Immunol. 2015
Opata, MM, and Stephens. Early Decision: Effector and Effector Memory T Cell Differentiation in Chronic Infection. Curr Immuol Rev. 2013.
Opata, MM*, Ye, Z*, Hollifield, M and Garvy, BA. B cell production of TNF in response to Pneumocystis infection in mice. Infection & Immunity 2013.
Opata, MM, Izevibigie, EB. Aqueous Vernonia amygdalina Extracts Alter MCF-7 Cell Membrane Permeability and Efflux. Int J Environ Res Public Health. 3(2): 174-179. 2006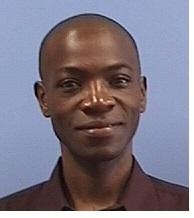 Title:

Associate Professor, Immunology and Infectious Diseases
Department:

Department of Biology

Email address: Email me

Phone: (828) 262-2671
Office address
Rankin Science South 232