Education:
Ph. D., Biomedical Sciences, 2010
University of Florida
Laboratory of Brian D. Harfe, Ph. D.


B. S., Microbiology and Cell Sciences, 2003
University of Florida
Experience:
Assistant Professor, Department of Biology, 2015 – present
Appalachian State University, Boone, NC


Postdoc, Department of Biochemistry, 2010 – 2015
University of Washington
Laboratory of David Kimelman, Ph. D.
Areas of Interest:
Molecular biology
Developmental biology
Stem and progenitor cells
Cell-to-cell communication
Cell proliferation and the cell cycle
Danio rerio (zebrafish)
Microscopy and imaging
Community outreach
Research Statement:
As an overarching goal, my lab's research informs our understanding of how cells communicate and establish their own numbers. Through experiments where I have changed the numbers of cells in a vertebrate embryo, I have become particularly interested in the cell cycle, which consists of alternating rounds of synthesis and mitosis separated by two gap phases. Synthesis and mitosis have long been known to play a critical role in homeostasis. More recently, different cell types in an embryo have been shown to occupy one gap phase preferentially. Going forward, my lab is using D. rerio (zebrafish) as a model system to understand how a specific phase of the cell cycle can affect an immature cell's abilities. Using transgenic zebrafish, RNA in situ hybridization and immunofluorescence, we are currently manipulating the cell cycle during embryogenesis and analyzing the effect on different cell types.
Selected Publications:
Bouldin CM, Manning AJ, Peng YH, Farr GH III, Hung KL, Dong A, Kimelman D. "Wnt signaling and tbx16 form a bistable switch to commit bipotential progenitors to mesoderm." Development (2015) 142: 2499-2507.
Bouldin CM & Kimelman D. "Cdc25 and the importance of G2 control: Insights from developmental biology." Cell Cycle (2014) 13: 2165-2171. Review
Bouldin CM, Snelson CD, Farr GH III, Kimelman D. "Restricted expression of cdc25a in the tailbud is essential for formation of the zebrafish posterior body." Genes & Development (2014) 28: 384-395.
Norrie JL, Lewandowski JP, Bouldin CM, Amarnath SR, Li Q, Vokes MS, Ehrlich LIR, Harfe BD, Vokes SA. "Dynamics of BMP Signaling in Limb Bud Mesenchyme and Polydactyly." Developmental Biology (2014) 393: 270–281.
Bouldin CM, Gritli-Linde A, Harfe BD. "Shh pathway activation is present and required within the vertebrate limb bud Apical Ectodermal Ridge for normal autopod patterning." PNAS (2010) 107:5489-5494.
Seifert AW, Bouldin CM, Choi KS, Harfe BD, Cohn MJ. "Multiphasic and tissue-specific roles of Sonic hedgehog in cloacal septation and external genitalia development." Development (2009) 136, 3949-3957.
Bouldin CM & Harfe BD. "Aberrant FGF signaling, independent of ectopic hedgehog signaling, initiates preaxial polydactyly in Dorking chickens." Developmental Biology (2009) 334. 133-141.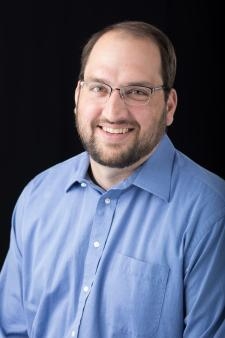 Title:

Assistant Professor , Molecular Embryology
Department:

Department of Biology

Email address: Email me

Phone: (828) 262-2077
Office address
Rankin Science West 265